Serving Brooklyn And Greater Queens, NY
Flat Roofing in Queens, NY
Flat roofing is our specialty here at Bill White Roofing & Waterproofing. A flat roof requires more maintenance and attention since they are more vulnerable to the elements of weather. In the winter a flat roof holds ice and snow, and in the summer the roof gets very hot. These conditions tend to wear on the surface and potentially cause leaks.
Wether you need a repair or a new roof installed, Bill White Roofing & Waterproofing in Queens, NY can do it all!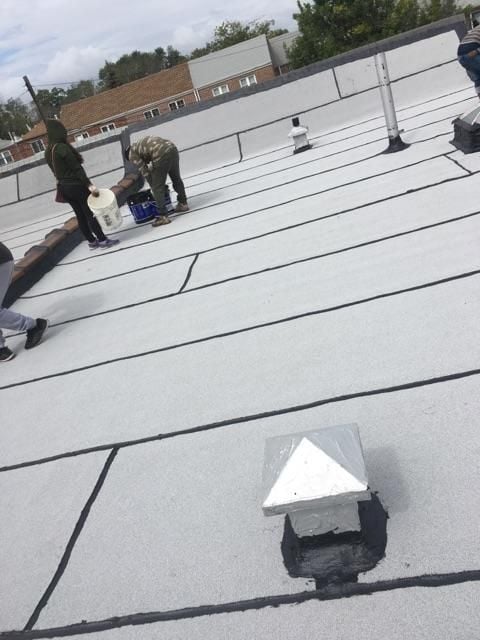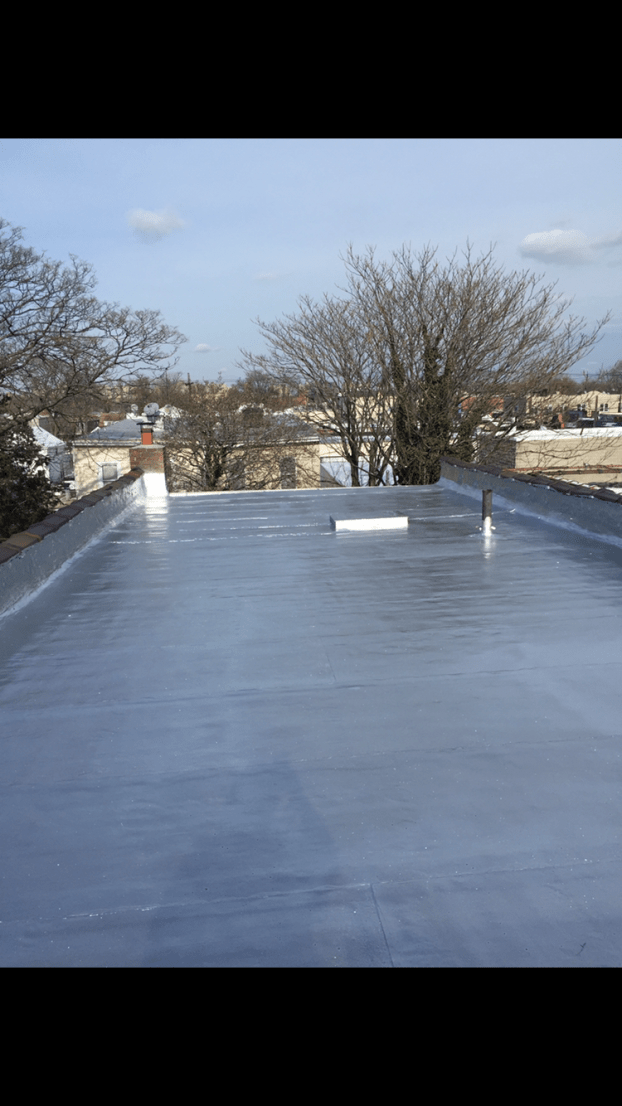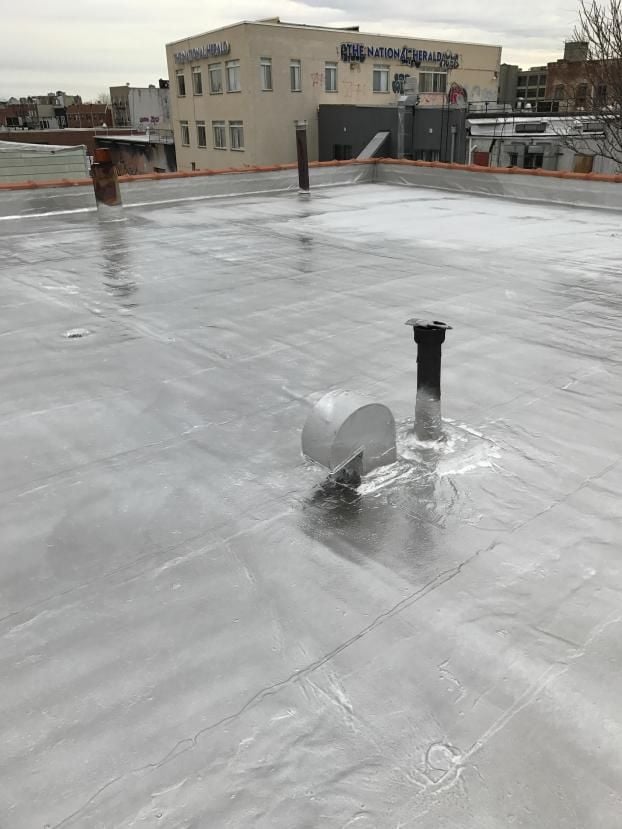 Back section of roof was removed, wood replaced, base sheet and new roofing installed.
God send messages into the middle of the pandemia! after pray and many nights with out sleep can say! My Landlord and relatives have the opportunity to sleep because angel's are ready to protect sweet home's! God bless this Company and quickly response 😇

- Sandra P Salguero. 3/15/2020

I have nothing but praise for the job that Bill White Roofing did on my 100 year old Tudor revival house. When I began to research roofers, I soon realized that I had the "perfect storm" of roofing jobs: a roof with a steep pitch, 3-4 layers of old shingle roofs, and a bottom layer of 100 year old wooden shingles that date back to when the house was constructed. The folks at Bill White Roofing were always professional and remained detailed oriented through the entire job. Bill and his crew patiently answered all my questions, both about the process and the materials used. They cleaned up after every day and checked in with me during the whole course of the project. Given the nature of the job, their price was reasonable, and I wouldn't hesitate to recommend them for roofing jobs big and small.

- Adam Whiteman. 3/15/2019

The workers came on time, did their work and cleaned up after themselves. They were charming and a pleasure to work with. Best of all the work they did successfully fixed our problems. Mario was awesome. I recommend them highly.

- Batya Spierer. 1/5/2019

In November of 2018 it was obvious my home required roof replacement for the 16x12 porch roof. After getting no response from roofers used in the past, I contacted Bill White Roofing. Bill came the next day to see the work as he promised to do. There were 6 layers of old shingles on the flat roof as well as plywood that had to be completely replaced. Bill agreed to do the work the following week and showed up on time as promised. Entire roof and plywood was replaced as agreed. Cleanup was perfect as was the friendliness of the crew. I would certainly use Bill White Roofing again and I have already recommended them to family and friends. I specifically waited to review after several rainstorms......all is prefect with the new roof Jerry Messina Maspeth, NY

- gerard messina. 11/2/2018

It was great working with Mr. White . Hes affordable and they came out right away they worked quickly left everything clean and had great attitudes.

Called Bill White on Thurs to look into replacing 2 skylights on roof. One was leaking so decided to replace both. Bill was able to come out same day to give estimate. Because both were standard size skylights, Bill was able to locate a supplier who had 2 available. Bill and his crew came out next day to install. They were very professional and knowledgeable. Prepped and cleaned up work site. Bill worked with me on price and we are very happy with the completed work. Would definitely recommend.

We have a great experience with Bill White Roofing. We hired them to replace my old roof, gutters and leaders. As a smart home owner should do, I had 4 roofing estimates from different accredited contractors before choosing Bill White Roofing. Bill replied to our request in a timely fashion. He was very courteous, easy to deal with, and explained everything to our inquiries very well. At first we were skeptical when he did not return at the end of the first work day to check the work done by his crew. We did not realize that he has a lead person to oversee the work. We have an issue of a leak and that is the main reason why we replaced our old roof. On the last day of work, Bill together with his family worked with the crew to finish the job. We were more than pleased to see that they meticulously check everything and even went above and beyond their work scope. They notice a gap hidden behind our chimney and they fixed it for free. They cleaned up very well and left our home in perfect condition. Also, what is worth mentioning is there is no BS with Bill White. There is no hidden cost. I am so happy with my pretty roof and nicely installed gutters and leaders.

Hello, I needed a new roof on my One hundred year plus old house. Bill and Bill of Bill White Roofing came to assess the situation. After coming over putting a ladder up and carefully evaluating the condition of the roof on my house and garage they gave me thorough plan to put everything right. We came to an agreement, they wrote up a detailed proposal and they started work THE SAME DAY!!!! The crew that came to work on my house were the hardest working and most efficient I have ever seen in many years of projects. Now I can relax and know all that subtle damage that starts occurring when water is seeping into your home will stop. Thank You to Bill White Roofing.

- Nancy Salerno. 3/4/2017

Very friendly crew on time did a great job guttering had good pricing

- Tanesha Allen. 2/11/2017